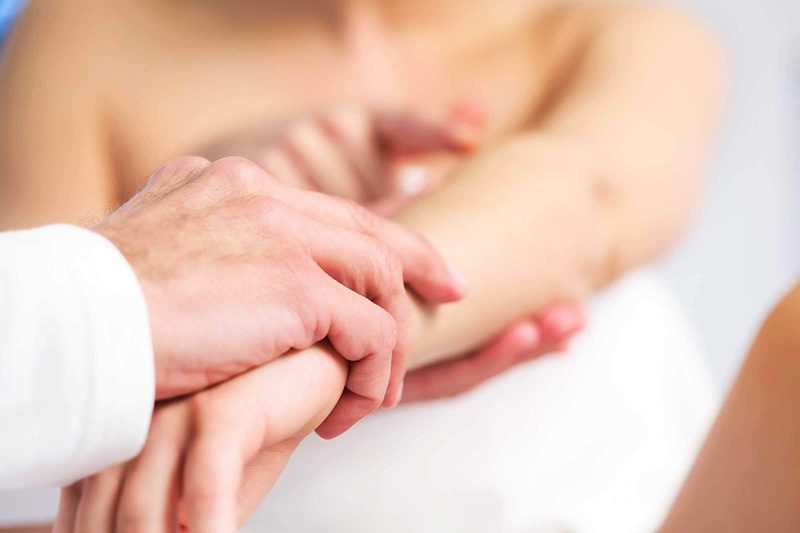 A wart is a common formation on the skin that can appear on any part of the body, including the feet, face, legs and intimate area. Warts are hard and rough to touch. Most often they don't cause any harm, but most people find them unpleasant and aesthetically discomforting. Warts on the feet are more painful and cause pain when walking.
Warts occur when skin cells are infected with the human papillomavirus (HPV). There are many strains of HPV that cause warts to appear on various parts of the body. Although each of us meets HPV many times throughout our lives, not everyone gets warts. This is thought to be due to differences in our immune systems. In some people, the wart can disappear on its own. But this process takes up from several months to several years. If the wart does not go away on its own or gives you discomfort, you can have it removed.
You can buy over-the-counter creams, patches and sprays in pharmacies to treat warts. Self-treatment can last 3 months or longer or be ineffective at all. In addition, improperly selected means against warts cause skin irritation, they cannot be used on the face. Therefore, only a specialist will appoint you the most appropriate treatment!
Even though warts are harmless and will not develop into a more serious skin disease, visit a dermatologist to find out exactly what kind of neoplasm you have. Sometimes people mistake warts for neoplasm, which can be dangerous.
A consultation with a dermatologist is necessary in these cases:
- An increase in the number of warts on your body.
- You have an exceptionally large or painful wart.
- The wart is bleeding or changes its appearance.
- You have a wart on your face or intimate area.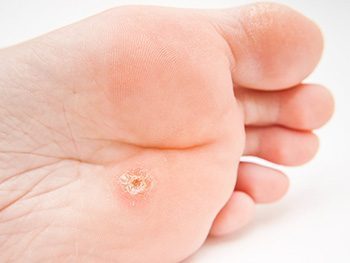 Always seek advice from a dermatologist if you have a wart that you want to be removed. Your dermatologist will offer you effective and safe treatment options. A specialist may recommend prescription remedies for effective wart removal.
If the wart is not treatable by other methods, laser or liquid nitrogen wart removal procedures are used. During removal, the base of the wart is removed using freezing or lasers. The dermatologist will select the treatment considering the type of wart and its location. Removal of warts in Kiev in Excelence clinics is an effective way to remove unwanted growths on the skin.
Laser Destruction.
This method allows you to remove warts even in hard-to-reach places. The advantage of laser method is the possibility to fight the most complicated or insignificant neoplasms, without affecting healthy parts of the skin. The recovery process is quick and painless. Laser removal uses anesthesia.
Freezing with liquid nitrogen (cryosurgery).
The main advantages are the low cost, minimum contraindications, little trauma, and a short duration of the procedure.
The time required for the complete disappearance of warts depends on several factors. It is not easy to get rid of warts, so often it may take several sessions to complete the removal. Three weeks after the procedure, it is mandatory to visit a dermatologist for a control examination.
CLINIC ADVANTAGES

Medical license of the Ministry of Health of Ukraine

Experienced doctors and specialists

Certified products

Professional equipment
If you want to get rid of a wart, a consultation with an experienced dermatologist at Excellence Clinics will be the first step towards restoring the appearance and healthy look of your skin. Our board-certified specialists are highly experienced in dermatology and cosmetology and are always ready to provide you with high-quality, expert care in a friendly and welcoming atmosphere.
Duration

Procedure

Cost, UAH

RADIOSURGICAL KNIFE REMOVAL

30 min.
Papillomas, difficulty 1 - 3
340-510
30 min.
Papillomas, body area up to 3 pieces
590
30 min.
Papilloma, body area up to 5 pts.
740
30 min.
Papillomas, body area up to 10 pcs.
1030
30 min.
Papilloma, body area from 10
1300
40 min.
Papilloma/condyloma p/cut, intimate area, complexity 1 - 1 pc.
340
40 min.
Papilloma/condyloma p/knife, intimate area, difficulty 2 - 1 pc.
450
40 min.
Papilloma/condyloma p/knife, intimate area up to 3 pieces.
950
40 min.
Papilloma/condyloma p/knife, intimate area from 3 to 8 pcs.
1600
40 min.
Papillomas/condylomas p/knife, intimate area 9 to 15 pcs.
2100
30 min.
Moles, difficulty 1 - up to 0,5 сm
450
30 min.
Moles, complexity 2 - from 0,5 to 1 cm
850
40 min.
Moles, complexity 3 - more than 1 cm
1160
20 min.
Molluscum / milium
55
20 min.
Lipomas/atheromas/hemangiomas, difficulty 1 - 3
450-1300

LASER REMOVAL

30 min.
Warts, difficulty 1 - 3
340-510
30 min.
Warts, zone from 3
590
30 min.
Moles, difficulty 1 - up to 0,5 cm
450
30 min.
Freckles, complexity 2 - from 0,5 to 1 cm
850
40 min.
Freckles, difficulty 3 - more than 1 cm
1200
20 min.
Hemangioma/keratoma, difficulty 1 - 3
340-510
21 min.
Lipoma/xanthelasma, difficulty 1 - 3
450-1300
15 min.
Papilloma, 1 pc.
340
30 min.
Papilloma, up to 3
590
30 min.
Papillomas, area 3 to 5 units
740
30 min.
Papillomas, area 5 to 10 units
1030
30 min.
Papillomas, area from 10 units
1300
30 min.
Papilloma/condyloma laser, intimate area, complexity 1 - 1 pc.
340
30 min.
Papilloma/condyloma laser, intimate area, complexity 2 - 1 pc.
450
30 min.
Papilloma/condyloma laser, intimate area up to 3 pieces.
950
30 min.
Papilloma/condyloma laser, intimate area from 3 to 8 pcs.
1600
30 min.
Papilloma/condyloma laser, intimate area 9 to 15 pcs.
2100
45 min.
Molluscum contagiosum, zone 10 to 20 pcs.
1300
45 min.
Molluscum contagiosum, area over 20 pcs.
2100

LASER TREATMENT

15 min.
Nail fungus treatment, 1 finger (hand or foot)
170
15 min.
Toenail fungus treatment, 1 thumb (hand or foot)
230
30 min.
Nail fungus treatment, 5 fingers area
590

NITROGEN REMOVAL

15 min.
Warts, difficulty 1 - 3
310-360-460
30 min.
Warts, area from 3
600
15 min.
Molluscum/milium nitrogen 1 pc.
55

CONSULTATION

Dermatologist as part of the procedure
250
Dermatologist/dermatologist 1st category
350-400
Control examination
200
Dermatoscopy (examination + consultation)
550
Consultation trichologist
400
Trichoscopy + consultation
550
7 days
Histology examination
730
1-3 days
Research on parasitic fungi
390
Sampling
60
1-3 days
Demodex test
380-450
Anesthesia
100
Intramuscular/intravenous injection
90-130
Info on swimming pool
200