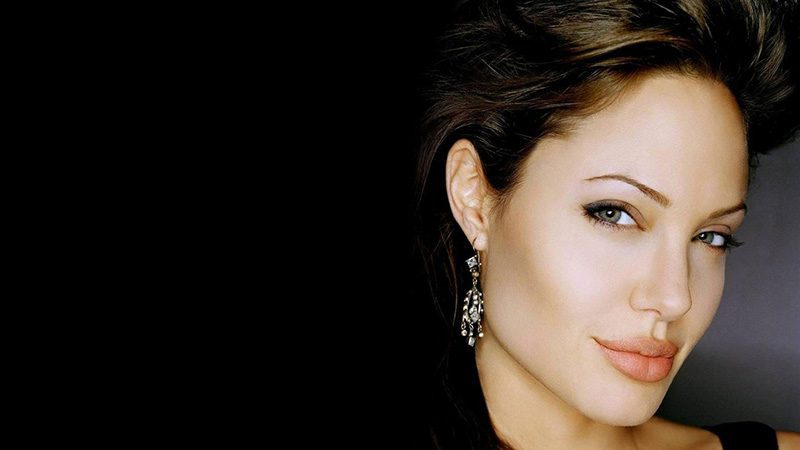 Jolie Corners is an injectable procedure for facial contouring. The correction of the corners of the lower jaw in Excellence clinics is performed with Juvederm Volux and Juvederm Voluma. With the help of fillers individual facial features are modeled. The procedure has a positive effect on the skin as a whole: fillers rejuvenate, moisturize, and give elasticity.
The indications include:
- Asymmetry.
- Irregular shape of chin and lower jaw.
- Loss of volume in the cheekbone area.
- Neglected facial oval.
The contraindications are the following:
- Pregnancy
- Lactation.
- Oncological diseases.
- Chronic diseases in the acute stage.
- Infectious diseases.
- Blood clotting disorders.
- Skin diseases in the area of the supposed injection.
- Allergic reaction to the components of the drug.
CLINIC ADVANTAGES

Medical license of the Ministry of Health of Ukraine

Experienced doctors and specialists

Certified products

Professional equipment
The session is absolutely safe and well tolerated by all patients. Be sure to follow the recommendations of the doctor who performed the procedure, then the rehabilitation period will pass at ease, and the effect will last for a long time.
What results can I expect?
— Sharp contours of the chin and lower jaw.
— Beautiful and expressive cheekbones.
— Harmonious facial shape.
— Moisturized, firm and taut skin without any signs of ageing.
This procedure is highly effective, and only one session is required for achieving the desired result. The duration of the effect depends on the preparation and the individual characteristics of the patient's body. The specialists of Excellence have extensive experience in beauty injections. We use only certified medicines and observe all safety measures.
Duration

Procedure

Cost, UAH

MESOTHERAPY - FACE

30 min.
Filler Vit - OX/B/R (Italfarmacia, Italy)
1900
30 min.
Mesobotox face (Allergan, USA)
3500
30 min.
Mesobotox neck (Allergan, USA)
4500

MESOTHERAPY - EYES

30 min.
Eye area mesotherapy ECPR (Toskani, Spain)
1050
60 min.
TWAC eyes (Medhome, UK)
3100

LIPOLYTICS / ENZYMATIC LIPOSUCTION

45 min.
Chemical liposuction, second chin with DMAE (INNO Spain)
1000
45 min.
Chemical Liposuction, body (INNO, Spain)
2500
60 min.
Hyaluronidase / Collagenase (PB Serum, Spain) - 5 ml
1200
60 min.
Hyaluronidase + Collagenase (PB Serum, Spain) - 10 ml
1800
60 min.
Enzymatic lipolysis "TRIADA (PB Serum, Spain) - 15 ml
2800

STIMULATION OF HAIR GROWTH / TREATMENT OF HAIR LOSS

45 min.
Hair scalp mesotherapy Hair/Dermaheal (Spain/Korea)
1350
45 min.
DR.CYJ Hair Filler 1 ml
3200
45 min.
Hair Bio Activator Filler 1 ml
2200
60 min.
Scalp mesotherapy, 1 Plasmolifting™ tube
1700

BIOREVITALIZATION/BIO-REPARATION

60 min.
Plenhyage XL (Bioformula, Italy)
4900
60 min.
TWAC 2.0 (Medhome, UK)
4700
60 min.
TWAC 3.0 (Medhome, UK)
4800
60 min.
Juvederm Volite (Allergan, USA) - 1 ml.
6000

BOTULINUM THERAPY

Botox injections (Allergan, USA)

15 min.
Forehead
2000
15 min.
Interbrow
2000
15 min.
Eyes (crow's feet)
2000
15 min.
Rabbit wrinkles
from 1000
15 min.
Nose wings
from 1000
15 min.
Gingival smile
from 1000
15 min.
Kitic wrinkles
from 1000
15 min.
Corner of the mouth
from 1000
15 min.
Chin
from 1500
30 min.
Nefertiti elevator (neck)
from 5500
30 min.
Chewing mishna/bruxism elimination
from 4500
30 min.
Dysport injections (Ipsen, France), treatment of hyperhidrosis
7500

CONTOUR PLASTIC SURGERY

LIPS

60 min.
Juvederm 2 (Allergan, USA) - 0,55 ml
4000
60 min.
Juvederm Smile (Allergan, USA) - 0,55 ml
3700
60 min.
Juvederm 3 (Allergan, USA) - 1 ml
4900
60 min.
Juvederm Volift Retouch (Allergan, USA) - 0.55 ml
4000
60 min.
Juvederm Volift (Allergan, USA) - 1 ml
6700
60 min.
Juvederm Voluma (Allergan, USA) - 1 ml.
6700
60 min.
Restylane (Sweden) - 1 ml
7000

NASOLACRIMAL FURROW

60 min.
Juvederm Vollift (Allergan, USA) - 1 ml
6700
60 min.
Juvederm Volbella (Allergan, USA) - 1 ml.
6700
60 min.
Juvederm Volift Retouch (Allergan, USA) - 0.55 ml
4000

CHEEKBONES, CHIN, NOSE

60 min.
Juvederm Vollift (Allergan, USA) - 1 ml.
6700
60 min.
Juvederm Voluma (Allergan, USA) - 1 ml.
6700
60 min.
Juvederm Volux (Allergan, USA) - 1 ml
7000

BLANCHING

60 min.
Juvederm 2 (Allergan, USA) - 0,55 ml
4000

3D BIO-REINFORCEMENT (MEZONITE)

60 min.
Reversal liquid threads 1 ml
1800
60 min.
Reversal 4 ml.
5700
60 min.
Reversal liquid threads 9 ml
9000
60 min.
3D Lifting Mono 10 pcs.
3600
60 min.
3D Lifting Twin 10 pieces
5600
60 min.
3D Lifting with notches, 2 pieces.
3100

PLASMOLIFTING

60 min.
Any area, 1 tube Plasmolifting™
1700