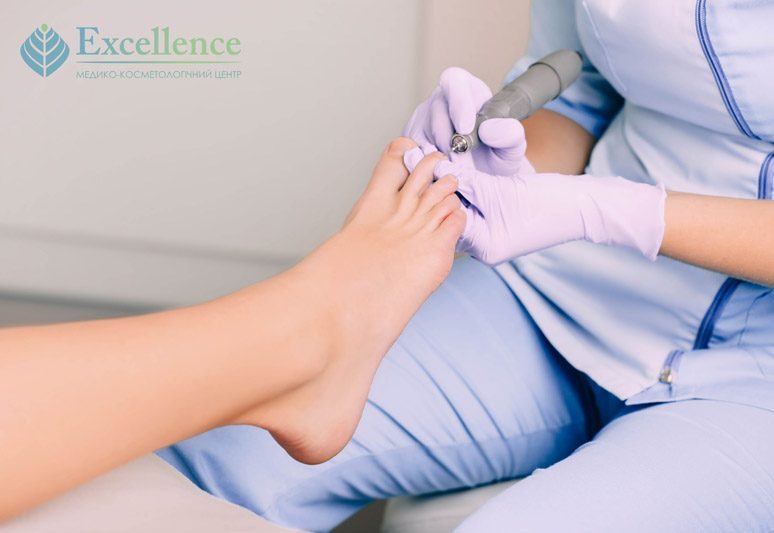 Professional Podology at the MCC Excellence
Feet, no doubt, should be beautiful and well-groomed. But first of all they should be healthy! Not all foot problems are as harmless as they may seem at first sight. And not all of them are simply aesthetic and can be solved in the office of an expert pedicurist in an ordinary beauty salon. With pathological changes in the nails and skin of the feet must first get skilled help podologist, and then to emphasize the beauty of your feet.
Podologist is a specialist who deals with solving the problems of the feet. Podologist Kiev in MCC Excellence diagnose the disease, prescribe and conduct the necessary treatment, make recommendations for further care of the nails and skin of the feet.
GET PRICE
When should you think about visiting a podologist?
Don't put off going to a specialist if you have any of the following problems
- An ingrown toenail, inflammation of the nail bed;
- Deformation or discoloration of the nail plate;
- Warts, corns, calluses, or cracks;
- Toenail and foot fungus;
- Hyperkeratosis (thickening of the skin);
- Detachment of the nail from soft tissue;
- diabetic foot.
The principal areas of work of the Podologist:
- Medical hardware pedicure.
- Treatment of ingrown nail
- Heel crack treatment
- Calf Calf treatment
- Calluses and wart removal
- Diabetic foot care
- Nail and foot fungus treatment
- Onycholysis treatment
CLINIC ADVANTAGES

Medical license of the Ministry of Health of Ukraine

Experienced doctors and specialists

Certified products

Professional equipment
If you need a professional, experienced, attentive Podologist in Kiev, we invite you to our Excellence clinics. We do not disguise, but solve any foot problems!
Duration

Procedure

Cost, UAH

PODOLOGY

15 min.
Treatment before wart removal
130
15 min.
Nail treatment
200
60 min.
Nail treatment one area (5 fingers)
600
15 min.
Inflammatory process treatment
210
40 min.
Removal of ingrown nail, difficulty 1-2
400-500
60 min.
Placement of the staple
1360
60 min.
Titanium suture placement
1360
60 min.
Nail plate replacement, partial
360
15 min.
Heel cracks, treatment, 1 pc.
150
60 min.
Heel cracks, treatment + cure, 1 pc.
460
15 min.
Calf corns, keratosis, treatment - 1 pc
180-260
15 min.
Root/core corns, as a part of treatment
160
30 min.
Root/core/subcutaneous corns, 1 pc.
280-360
30 min.
Wart treatment
300
15 min.
Tamponade/patch
120
15 min.
Tamponade NaGel
260
15 min.
Taping
160-290
15 min.
Prophylactic insoles
100
30 min.
Onychogryphosis (claw removal)
620
15 min.
Foot applicator (2 feet)
290
15 min.
Bandage
150

PEDICURE

45 min.
Pedicure medical hardware, partial
500
90 min.
Medical instrumented pedicure
630
120 min.
Medical instrumented pedicure, complex
690

CONSULTATION

15 min.
Podologist consultation as a part of the procedure
200
30 min.
Podologist consultation
300
5 min.
Supervision/correction
200
Anesthesia (Ultracaine, Artifrine, Lidocaine)
100